Dr. Buglino's New York office offers a variety of spa treatments to leave skin glowing. A popular option is the refreshing Hydrafacial facial treatments which cleanses and exfoliates the skin. State-of-the-art lasers (ablative and-non ablative) and Intense Pulsed Light (IPL) treatments are available for more advanced skin conditions and rejuvenation procedures.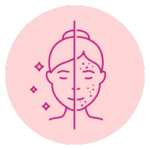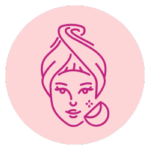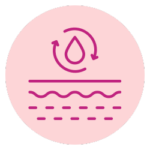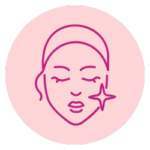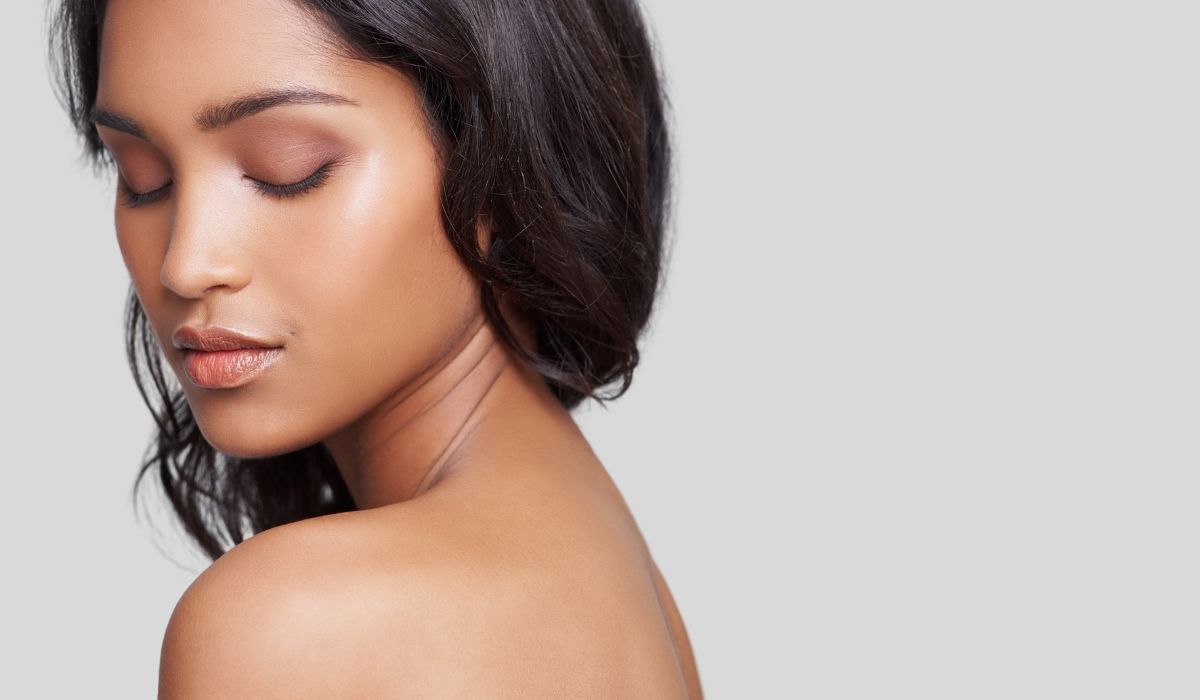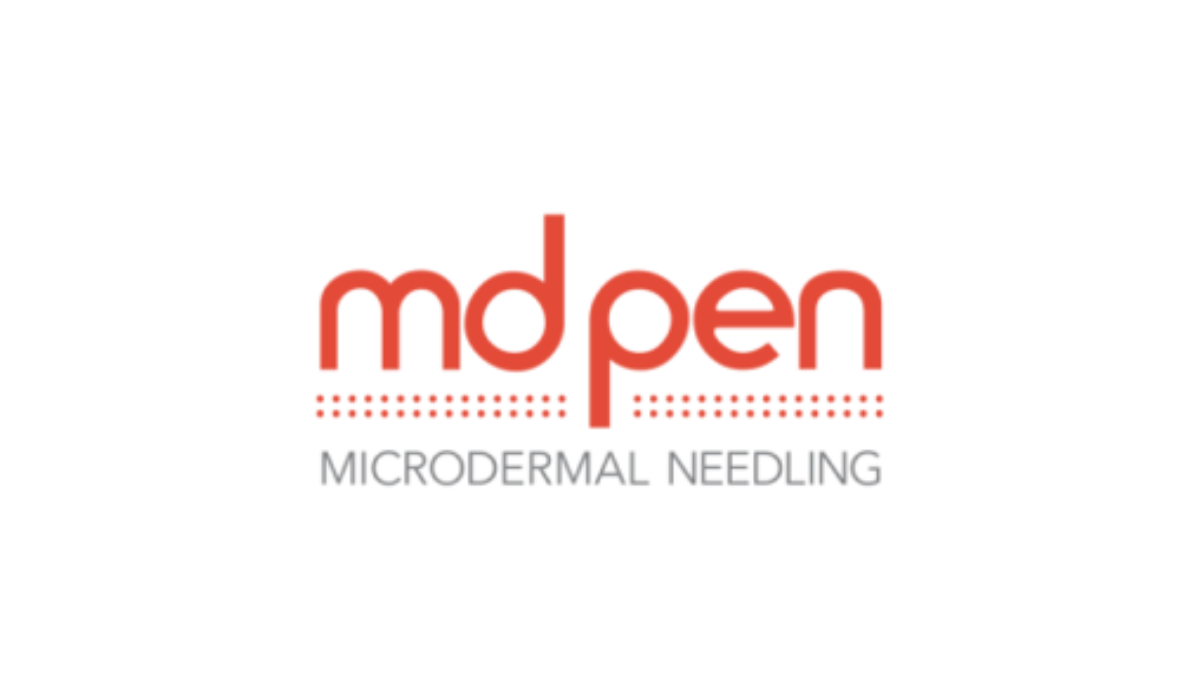 Microneedling MD Pen™
Smoother, Younger Skin with Fractional Microdermal Needling
Microneedling uses the skin's natural regenerative process to rejuvenate the skin. Using particularly fine microneedles, the beauty treatment creates tiny punctures which trigger the skin's healing process and collagen production.
More About MD Pen™
At Dr. Anthony Buglino's Woodbury offices, we use MD Pen™, a new, non-ablative cellular regeneration treatment that offers younger, smoother skin, without the side effects and downtime of cosmetic surgery or lasers. Most areas of the body are safe for microneedling treatments to tighten skin and eliminate discoloration, stretch marks and scars. Microneedling can also treat acne and other scars, enlarged pores, photo-aging from UV rays and sun damage, fine lines and wrinkles, skin laxity, and more.
MD Pen™ MicroNeedling Before and After Photos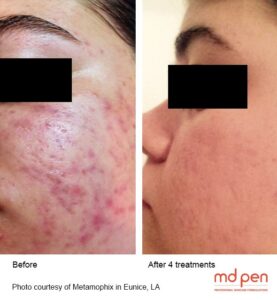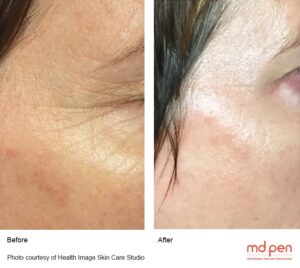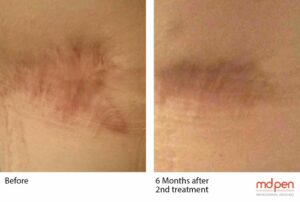 RF Microneedling
Buglino Plastic & Reconstructive Surgery now offers the latest in anti-aging technology—radiofrequency (RF) microneedling. Our practice utilizes state-of-the-art technology, courtesy of the Genius device by Lutronic Aesthetic. This device delivers high-intensity focused radiofrequency energy in a fractional pattern through an array of insulated microneedles. Penetration depth can be adjusted to provide a multilayer approach, and the amount of RF energy delivered can be customized.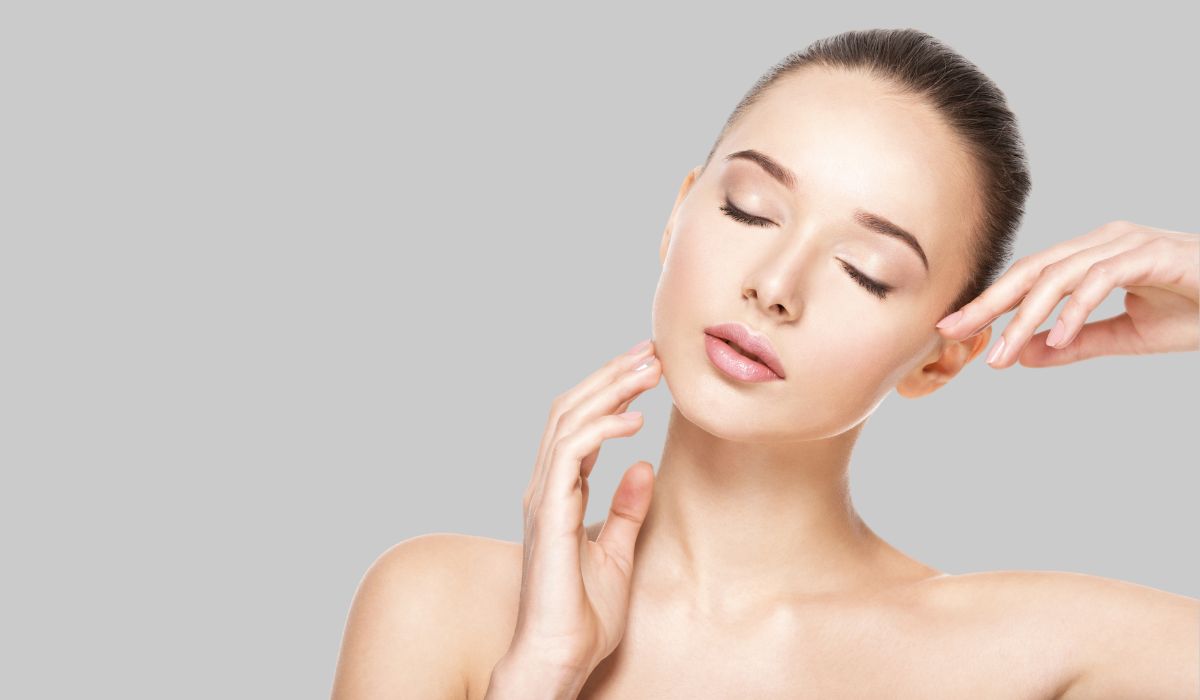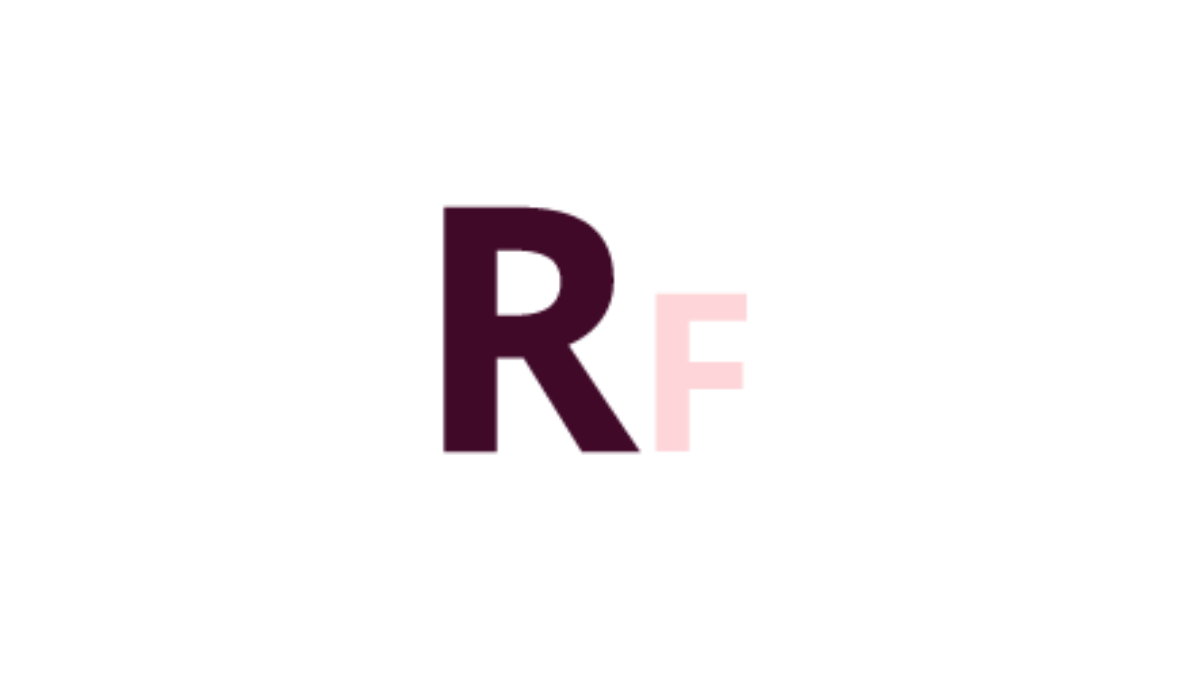 More About MicroNeedling
This treatment uses a device with fine needles to puncture the top layer of skin (about three millimeters deep), triggering collagen and elastin production. The radiofrequency energy is applied to those underlying layers of skin, treating scars and tightening the skin to address wrinkles. This gives the skin a smoother, more youthful appearance.
Benefits of radiofrequency microneedling treatments:
Smooth, taut skin
Reduces scarring
Lessens appearance of wrinkles
Improves texture and firmness
RF MicroNeedling Before and After Photos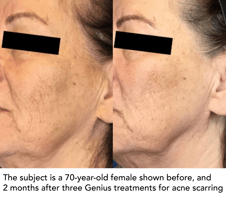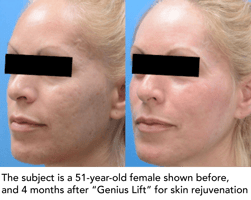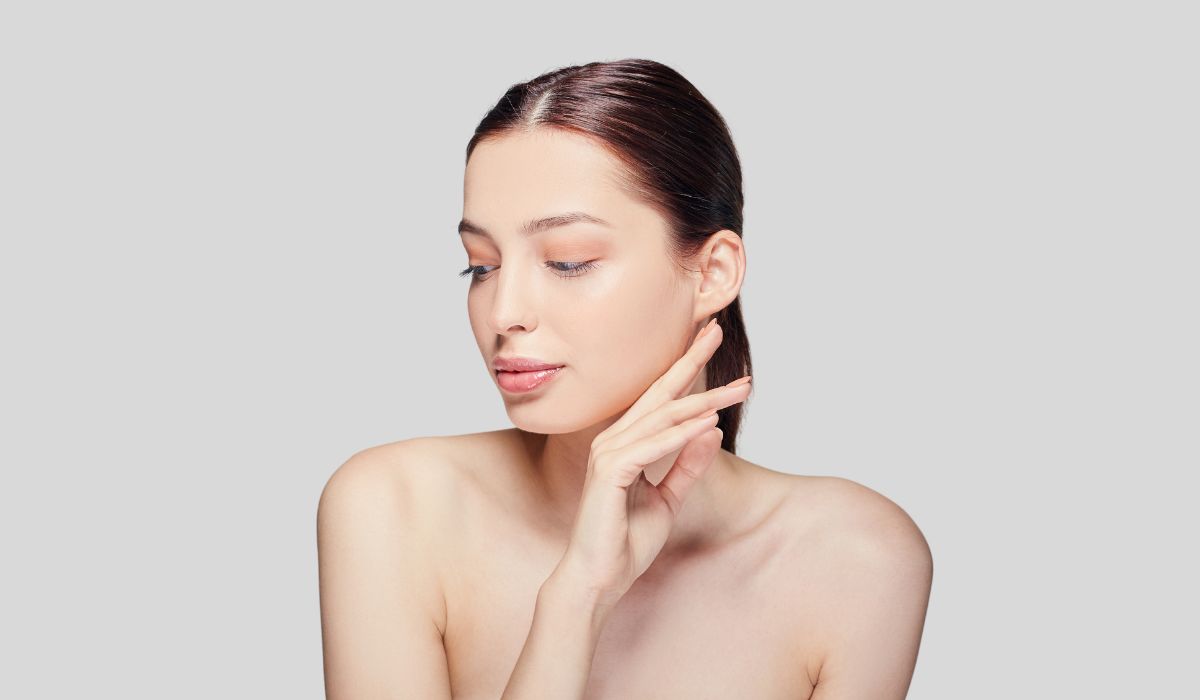 Chemical Peels
Diminish pigmentation, spots/discoloration, sun damage, wrinkles and fine lines with chemical peels, which exfoliate and smooth the skin. These peels also improve skin texture, pore size, and complexion. Depending on the level (superficial, medium, deep) of chemical peel recommended for your skin type, they're relatively quick with little downtime. Some patients may experience slight sun sensitivity the first few days, then see remarkable results.
Intense Pulsed Light (IPL) Treatments
IPL diminishes pigmentation, eliminates appearance of spots/discoloration, improves skin texture, eliminating discolorations, reduces pore size, and minimizes wrinkles and fine lines of the skin. Sometimes called IPL photorejuvenation (or photofacial), IPL delivers results for patients who suffer from acne and rosacea and can be used to remove hair.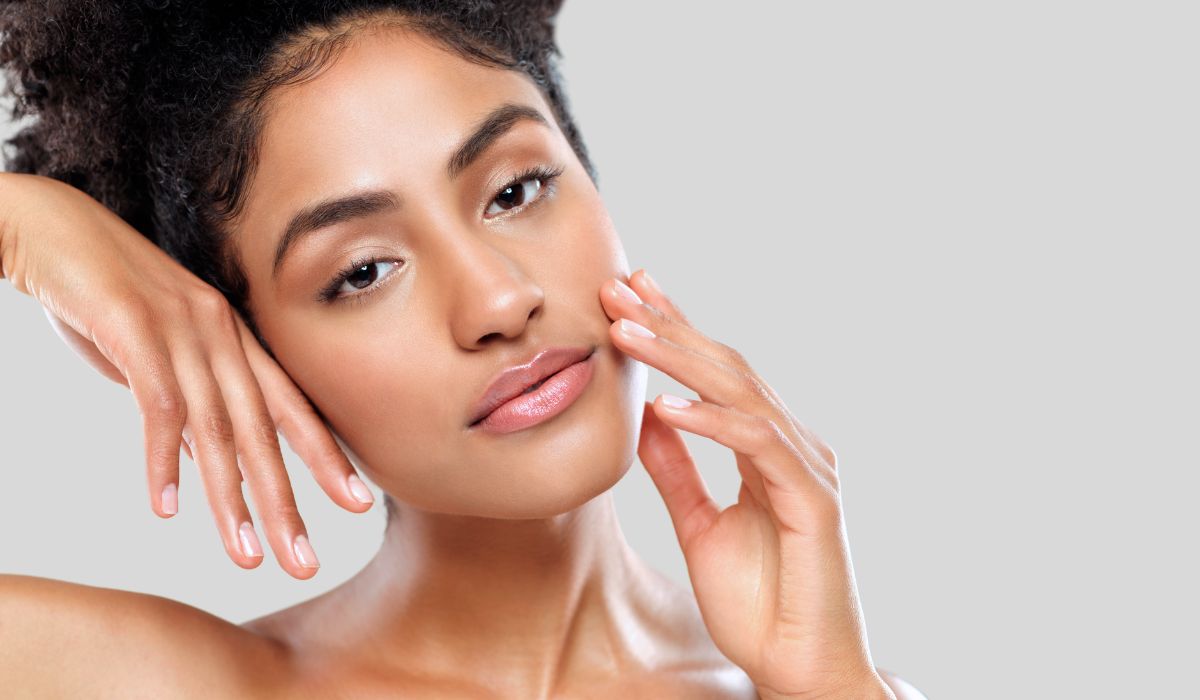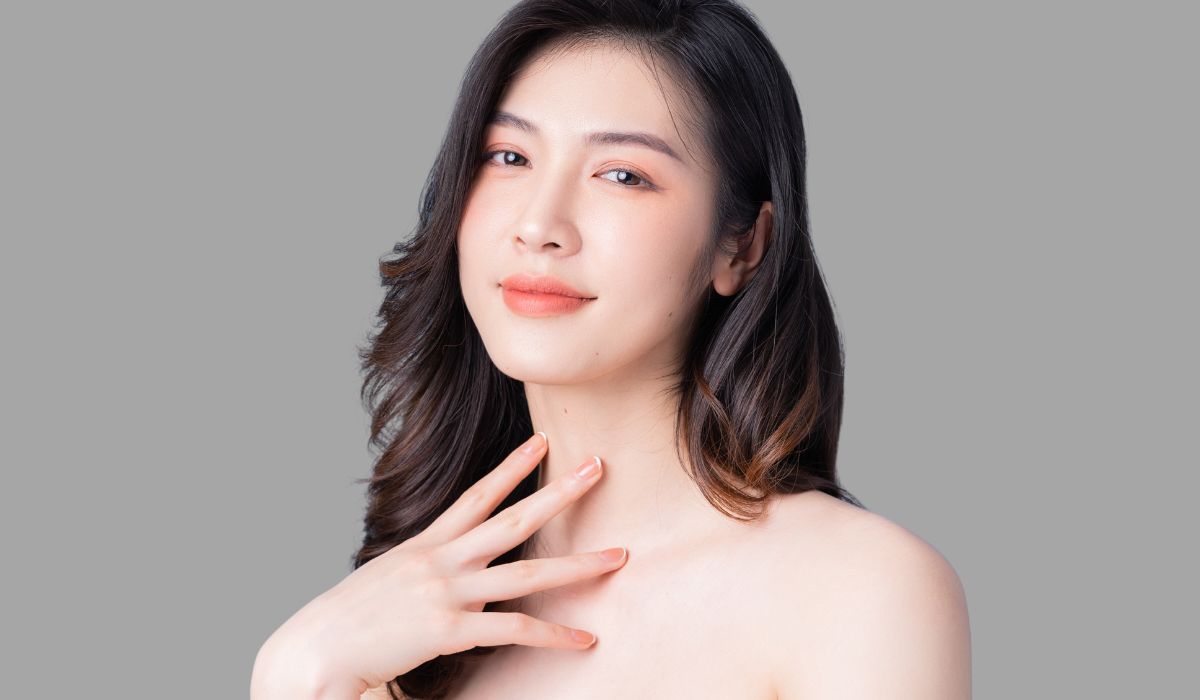 Laser Treatments for Skin
Dr. Buglino's New York medical spa offers state-of-the-art laser treatments to treat a variety of skin conditions. After consulting with Dr. Buglino, we will create a comprehensive approach to treating your skin using ablative or non-ablative laser procedures. Smoothen and tighten your skin with laser skin resurfacing or skin tightening procedures.
Laser Skin Surfacing
Laser skin resurfacing, or a laser peel, is a non-surgical solution to smooth the texture of aging skin and get rid of acne, wrinkles, fine lines, scars, dark/brown spots (hyperpigmentation), and marks. By carefully removing the outer layer of the skin with laser technology, some laser skin resurfacing patients see a more even skin tone with minimized pores that is vibrant and clear. Skin tightening is an added benefit of laser treatments boosting collagen production in the deeper layers of the skin, giving you firmer, healthier skin. Ask us about combining laser skin treatment with facelift surgery.
HydraFacial
The HydraFacial MD® treatment is a quick, non-invasive rejuvenation procedure that combines hydradermabrasion, a chemical peel, extractions, and nourishing antioxidants. Hyaluronic acid and peptides leave your skin glowing. In just one HydraFacial session, clients can see real results without any downtime or irritation.
HydraFacial can safely be used to treat the face, forehead, cheeks, nose, mouth area, neck, and décolleté using the special vortex cleansing skin treatment. You can have HydraFacial as frequently as you wish, and our Woodbury medispa staff will schedule your HydraFacial appointments ahead of time.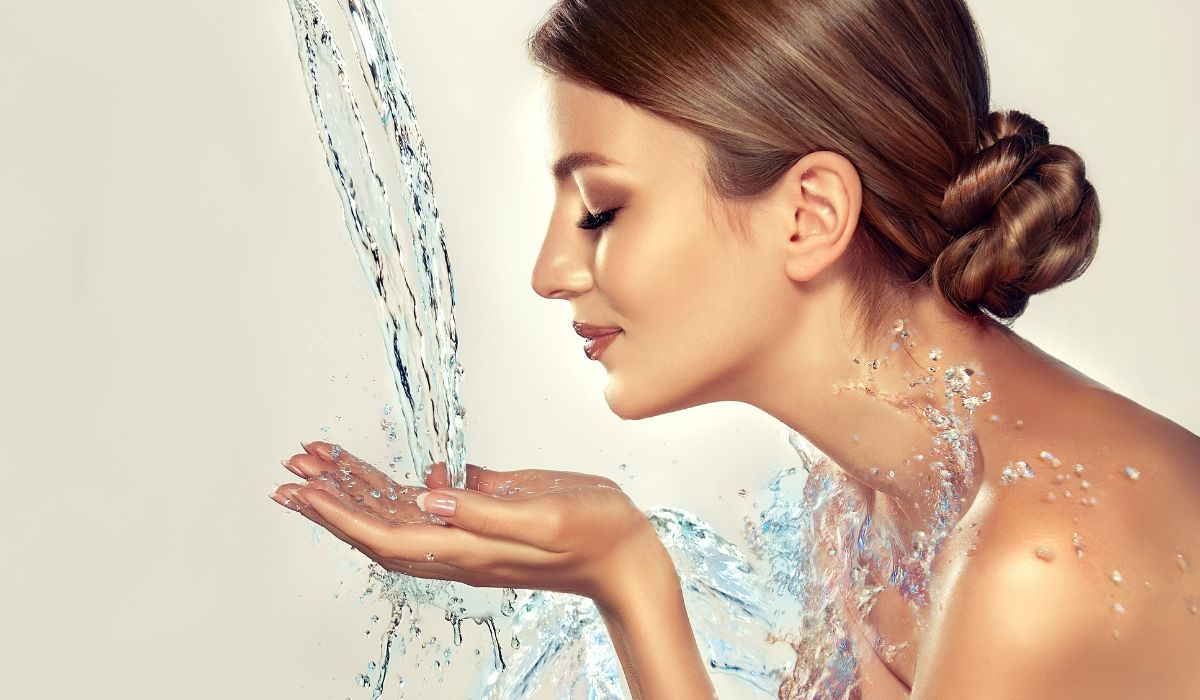 More On Hydra Facials
Lymphatic Drainage with HydraFacial
A Hydrafacial with lymphatic drainage gently opens up the lymphatic system. By supporting healthy lymph flow by getting rid of additional toxins and fluids, clients can experience additional benefits including helping with seasonal allergies, reducing swelling and inflammation, and removing toxic buildup from the skin and treated area promoting greater wellbeing.
Refresh & Rejuvenate Your Skin
Reduce Fine Lines and Wrinkles
Improve Elasticity & Firmness
Balance Skin Tone Evenness & Vibrancy
Smoothen Skin Texture
Even Hyperpigmentation/Photo Damage
Lessen Oil and Congestion in Skin
Minimize Enlarged Pores
Diminish Advanced Signs of Aging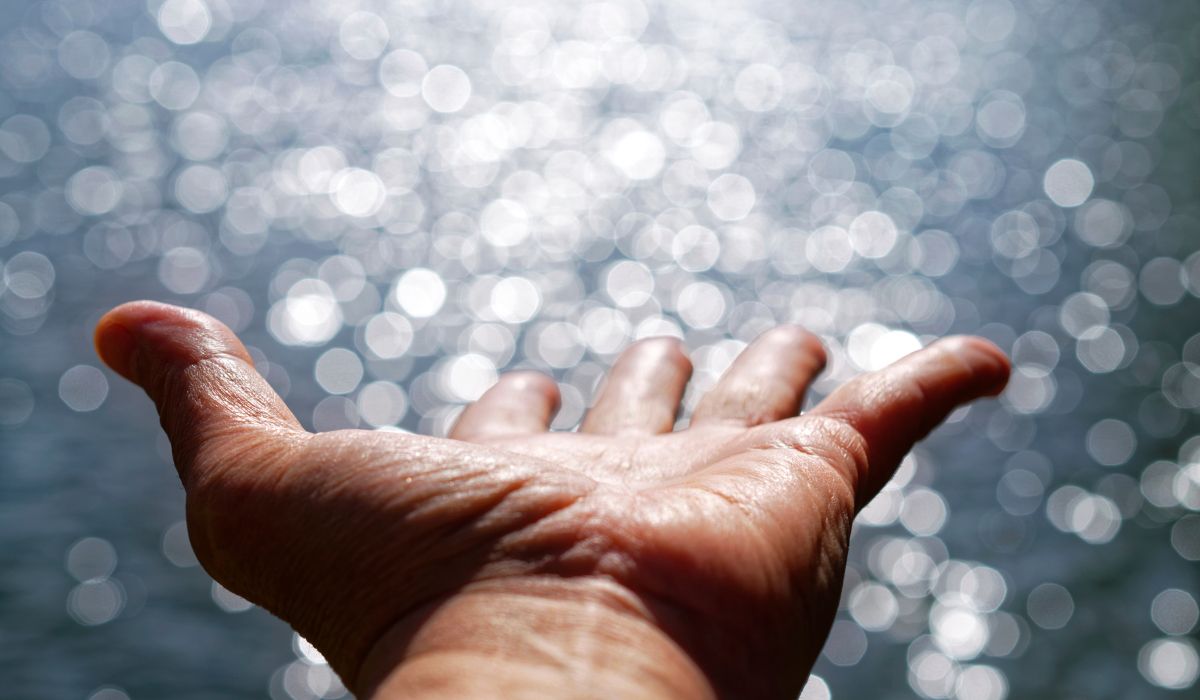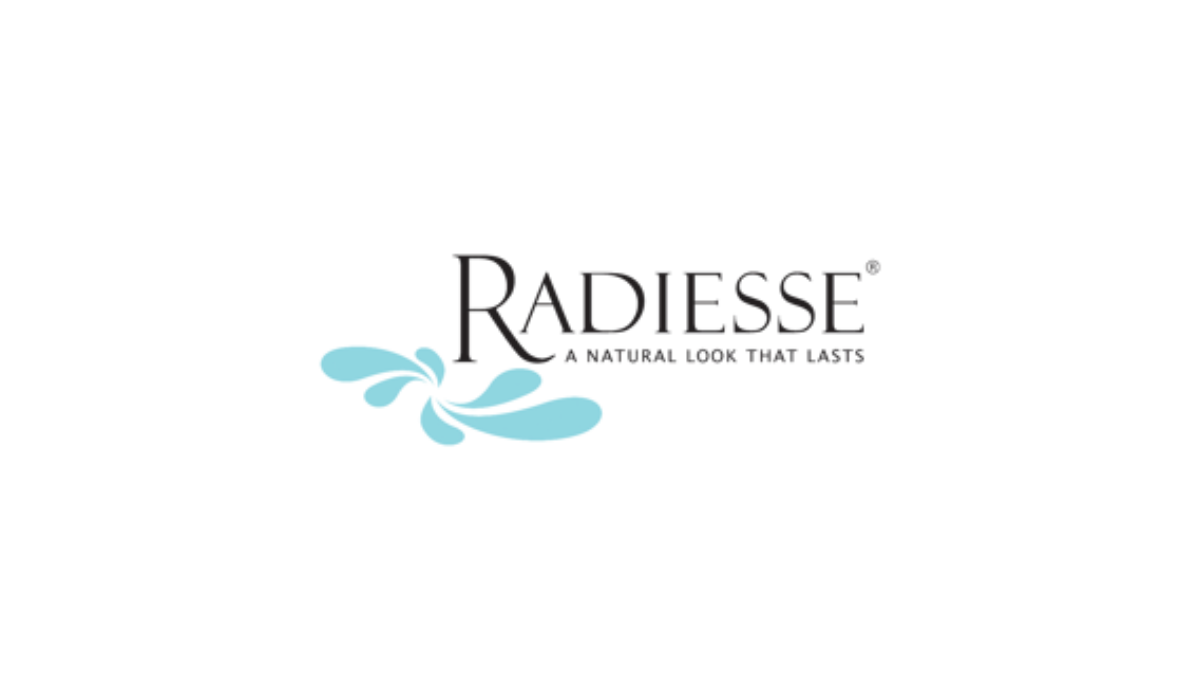 Radiesse® Hand Rejuvenation
As we age, our hands lose firmness and fullness and begin to look bony and fragile. Loss of hand fullness leads to pronounced veins, joint protrusion, and thin, flaky skin. Radiesse® injections immediately replenish volume to the back of the hands to provide a supple and youthful appearance. Gently placed beneath the skin, Radiesse® raises the skin level so tendons, joints and veins are diminished, restoring naturally smooth hands.
Ultherapy®
Tighten and lift sagging skin and reduce wrinkles for a brighter appearance of the neck, chin, brow and décolletage. Using ultrasound technology, Ultherapy®, an FDA-approved procedure, stimulates collagen production from deep within the layers of your skin without any surgery or downtime.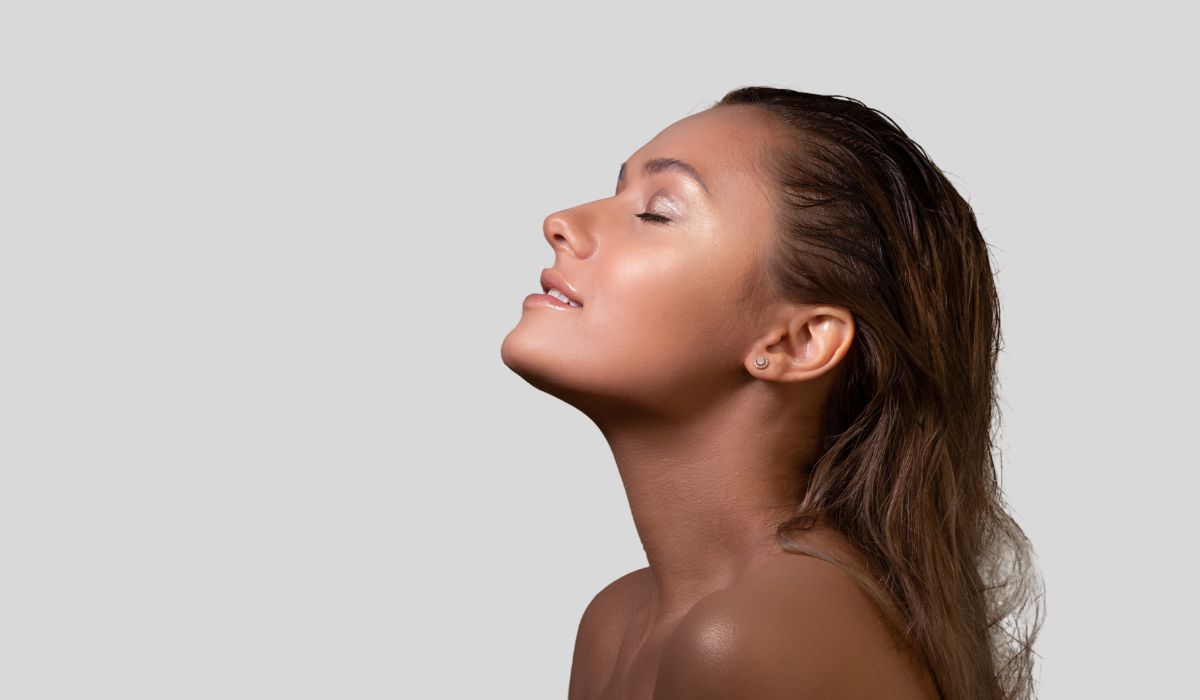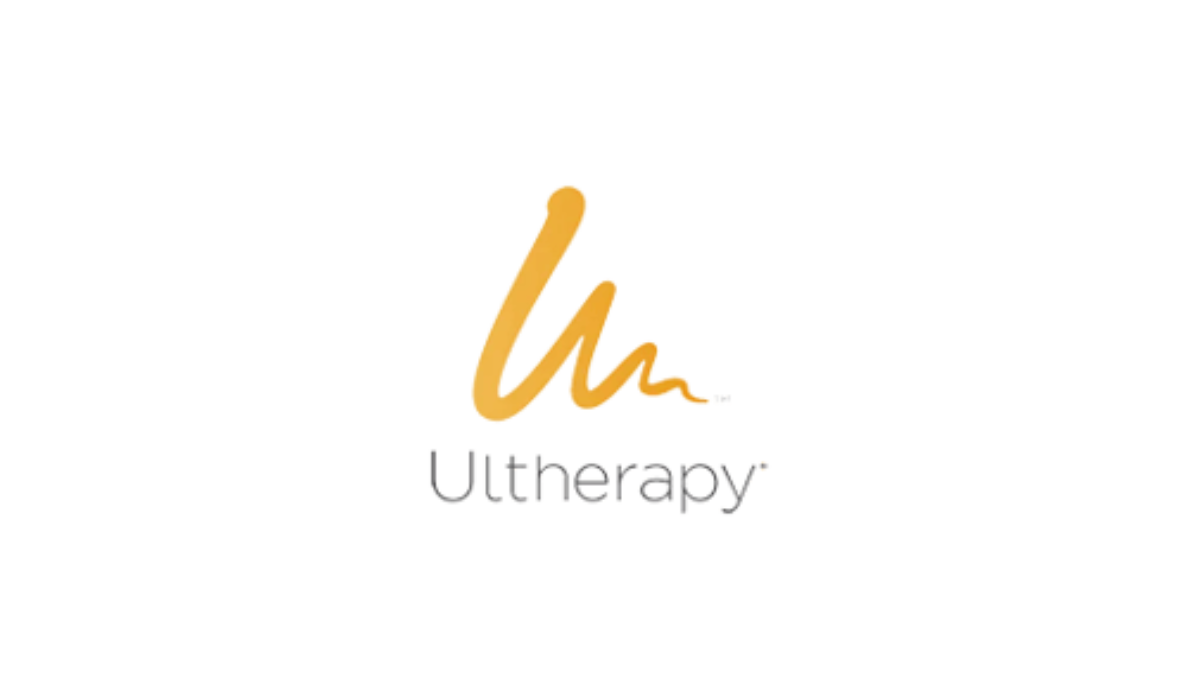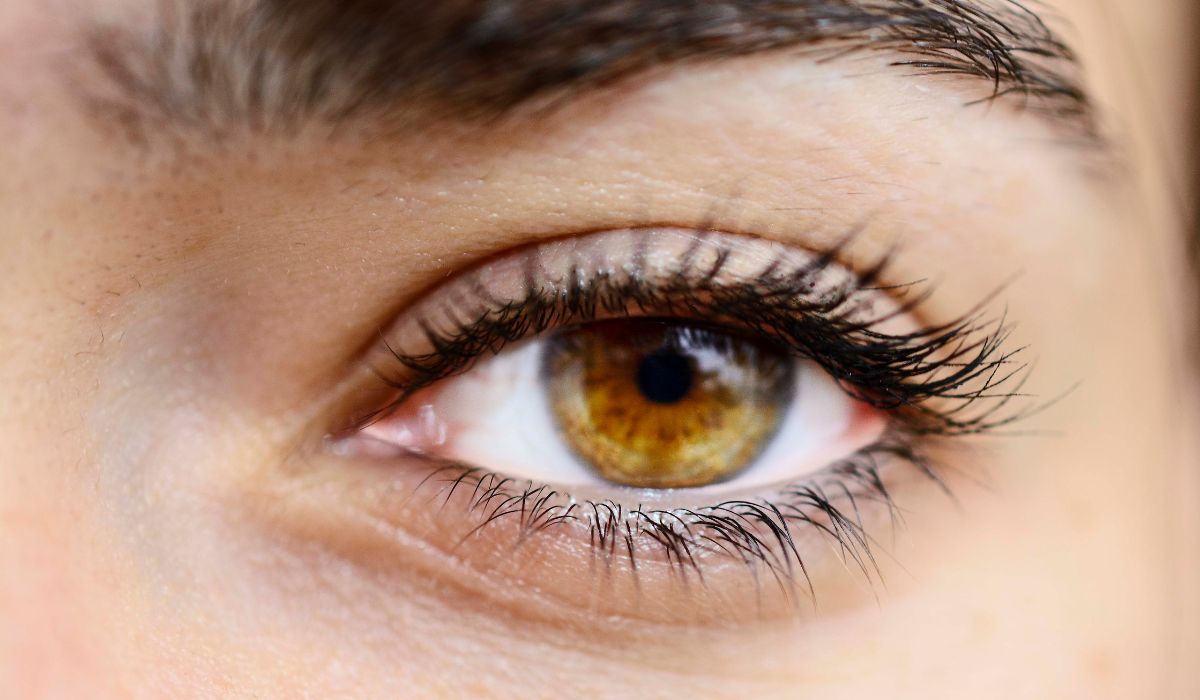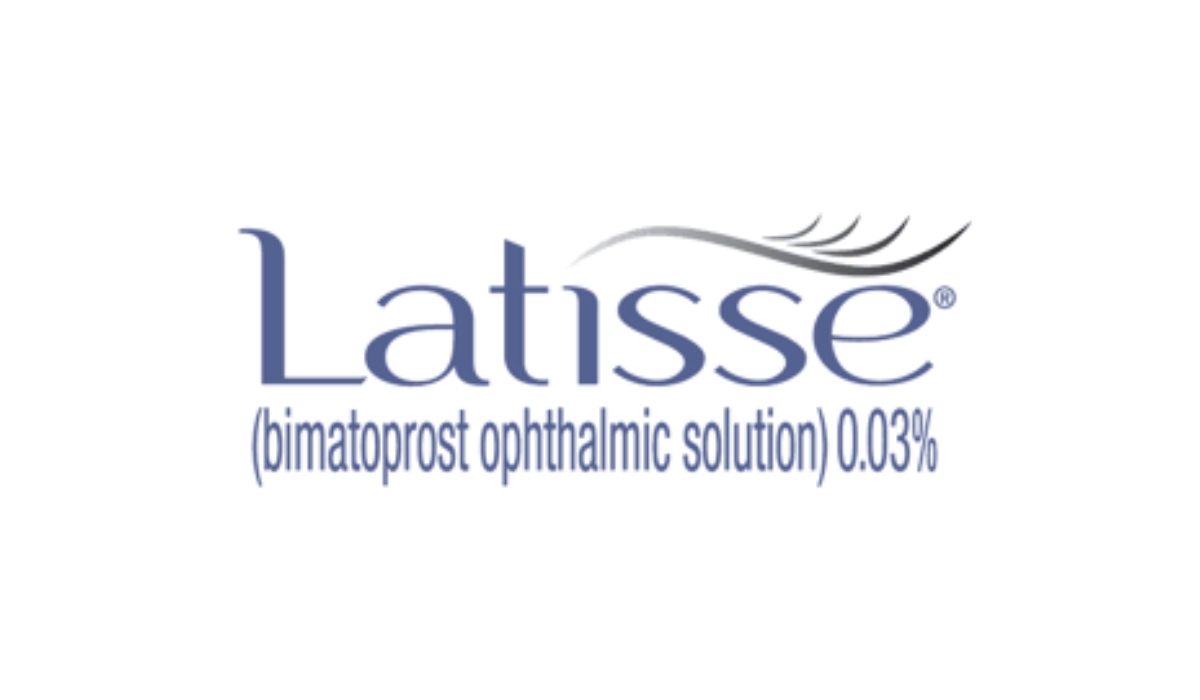 Latisse® for Eyelashes
Latisse® eyelash treatment is the first and only FDA approved prescription medicine to achieve longer, fuller and darker eyelashes. Enhance the look of your eyes with Latisse® treatments. Used to treat hypotrichosis of the eyelashes, Latisse® increases eyelash growth, length, thickness and darkness with proper administration and dosage.
Cynosure Icon 1540
Laser technology has revolutionized the way we can enhance skin texture, tone, and color without resorting to invasive procedures. The remarkable Cynosure Icon 1540 laser offers effective solutions for various conditions that contribute to an aged appearance. The results obtained from this laser treatment gradually manifest over several months, ensuring a natural transformation. While certain individuals may witness striking improvements after a single session, most patients experience the best possible outcomes by undergoing a series of treatments.