Buglino Plastic Surgery
Buglino Plastic Surgery excels in plastic, cosmetic, and reconstructive surgery, and our goal is to keep our clients looking and feeling their best. In our modern facility, located in Woodbury, NY, we offer clients a unique and individualized experience.
Dr. Buglino performs all varieties of plastic, cosmetic, and reconstructive surgery, specializing in body contouring procedures such as liposuction, laser lipolysis with SMART Lipo, abdominoplasty (tummy tuck), and thigh and arm lifts. He also has experience in breast reduction, breast lift, breast augmentation, and breast reconstruction after cancer surgery. Additionally, he is disciplined in non-surgical rejuvenation treatments with the use of Botox, dermal fillers and injectables, and fat transfer procedures. Dr. Buglino also offers reconstructive surgery for burns, trauma, lacerations, and scar revisions, as well as pediatric plastic surgery.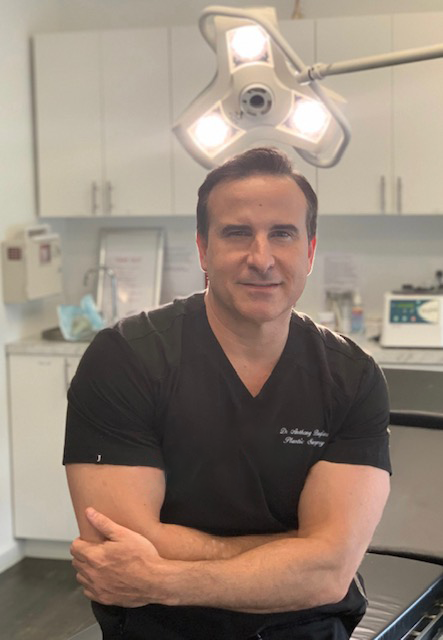 Meet

Dr. Anthony Buglino
Having earned his medical degree from the Nova Southeastern College of Osteopathic Medicine in Fort Lauderdale, Florida, Dr. Buglino completed his general surgery residency at Wyckoff Heights Medical Center in Brooklyn, New York, an affiliate of the Weill Cornell Medical College. As a general surgery resident, he served his final year as chief resident and trained extensively at The Memorial Sloan Kettering Cancer Center and The New York Presbyterian Hospital-Weill Cornell Medical Center.
Dr. Buglino completed a highly competitive post-graduate fellowship in plastic and reconstructive surgery at the Philadelphia College of Osteopathic Medicine, one of only four of its kind. He has trained with leading surgeons at renowned medical centers including Jefferson University Hospital, Hahnemann Hospital, Memorial Sloan-Kettering Cancer Center, Westchester Hospital/New York Medical College, St. Christopher's Hospital for Children, and The Reading Hospital.

Patient Care & Trust
Dr. Buglino ensures his patients receive the utmost care, from the free consultation to follow-up appointments. One of the few Doctors of Osteopathic Medicine (DO) plastic and reconstructive surgeons in the United States, Dr. Buglino practices a holistic approach to medicine, meaning he cares about a patient's overall health and will always make sure that is at the forefront of all conversations. When applied to plastic surgery, this philosophy embraces preventative health care, nutrition, and a relationship where the doctor and the patient work together toward the common goal of excellent health and beauty.
Complimentary Consultations
Buglino Plastic Surgery offers complimentary consultations for clients who are interested in cosmetic surgery of the face, breast, and body. Non-surgical procedures may also require a consultation.
Dr. Buglino guarantees each consultation will receive the same amount of time and care. He only sees a certain amount of patients a day to ensure each client has adequate time. To book your free consultation, call (516) 864-0700 or email us.
Patient Follow Up
Initial patient follow-up is generally 24 to 72 hours after having surgery or cosmetic enhancements. Dr. Buglino will see his patients weekly or as needed. Dr. Buglino stands by personalized and quality care.