Dr. Buglino has extensive knowledge and training in facial anatomy, ensuring that he can administer injections safely and accurately. He can also provide personalized treatment plans based on your individual needs and goals, which can help achieve more natural-looking results! We only use the highest quality of products so that are patients know they are getting the best treatment available.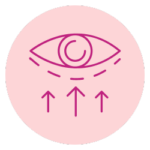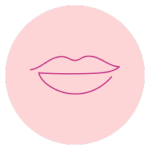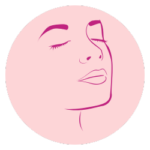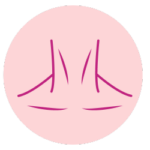 Botox® / Dysport® / Xeomin®
BOTOX® Cosmetic, Dysport®, Xeomin®, Daxxify®, Jeuveau® is injected into areas on the face where muscles can pull and cause unwanted lines and wrinkles. By relaxing these muscles with BOTOX® or other wrinkle-reducing injectables, patients can achieve a more youthful appearance with just one session. BOTOX® can also be used to treat perspiration in the underarm area.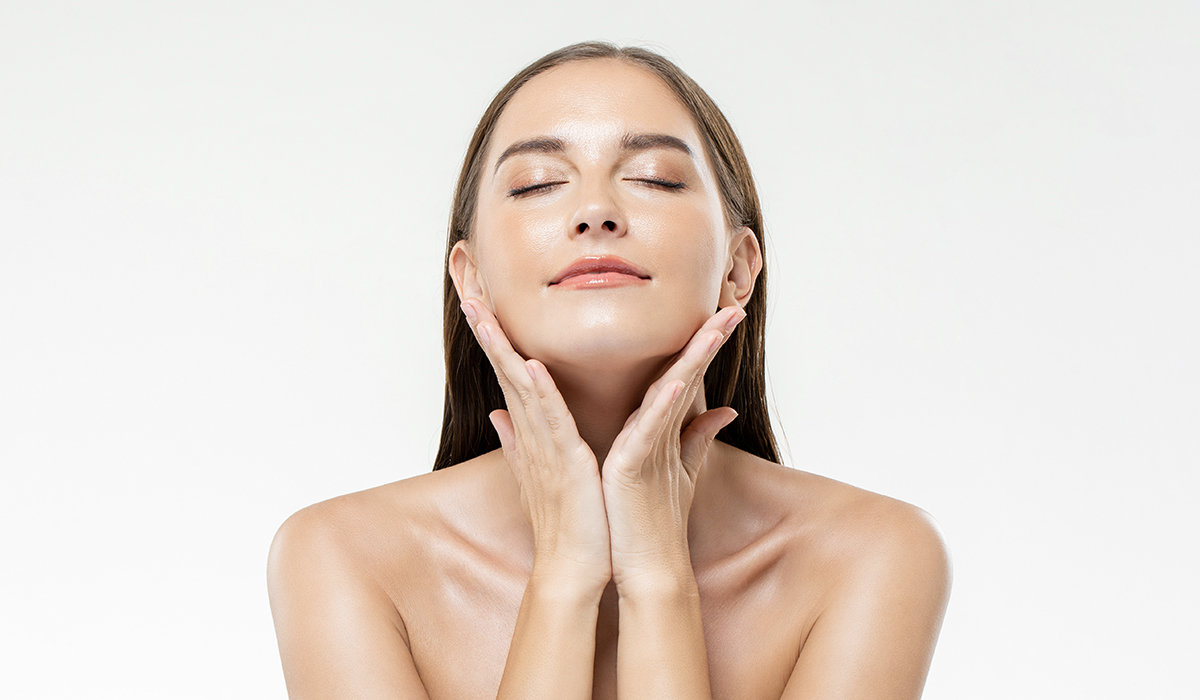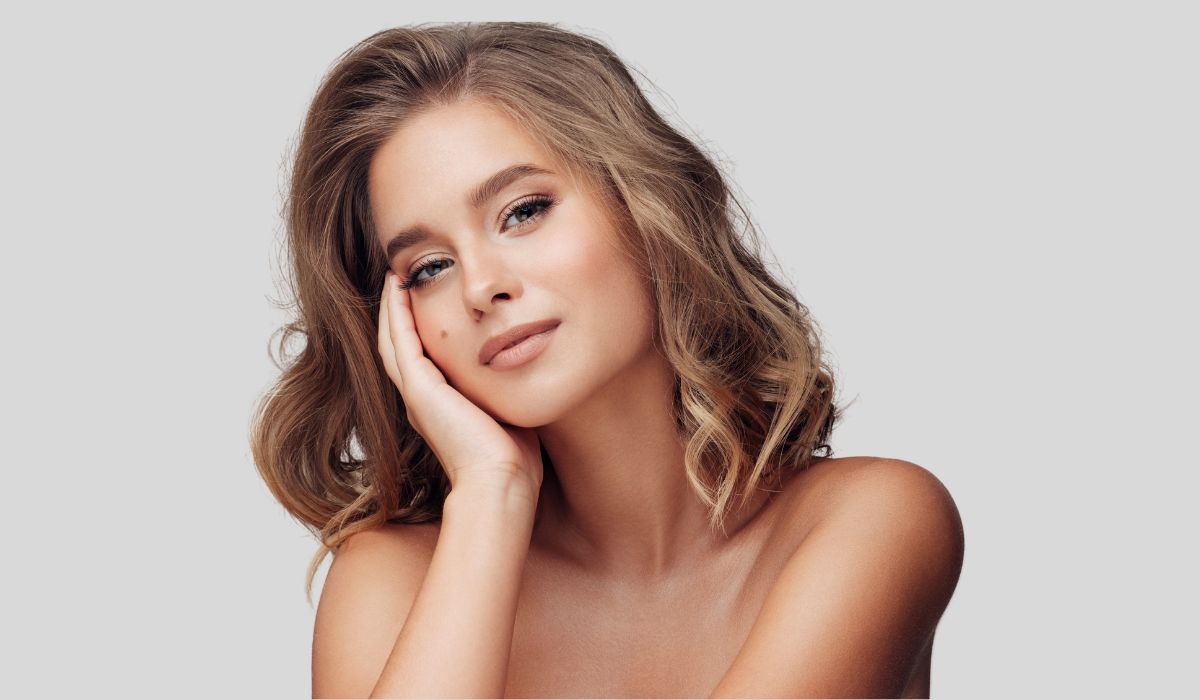 Belotero® Volumizing Filler
Belotero® dermal filler products deliver unique results for patients who want to reduce the appearance of wrinkles and aging skin. This hyaluronic acid injectable integrates into skin tissue, treating moderate-to-severe wrinkles and lines.
View Photos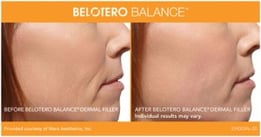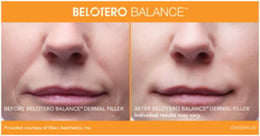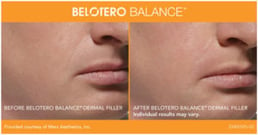 Radiesse® Volumizing Filler
Radiesse® volumizing filler reduces the appearance of wrinkles and aging skin immediately while promoting natural collagen production. Improve the appearance of smile lines, marionette lines, corners of the mouth, jawline pre-jowls, and the chin area by using Radiesse®, the results of which can last up to a year. Radiesse® can also quickly tone aging hands.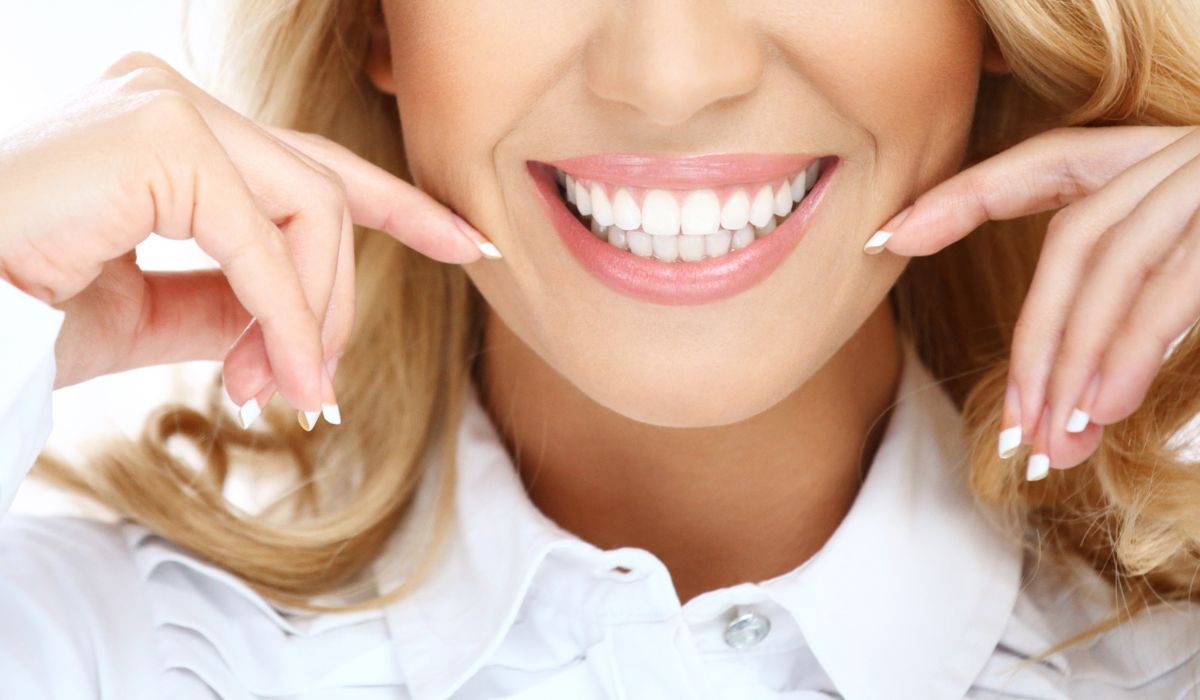 View Photos For RADIESSE® Treatment of Smile Lines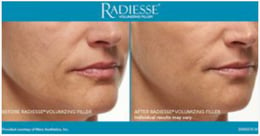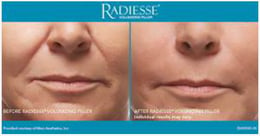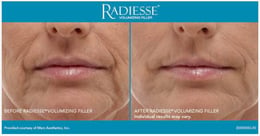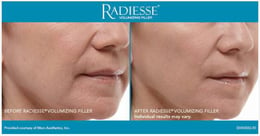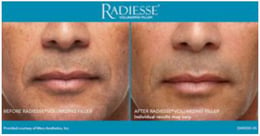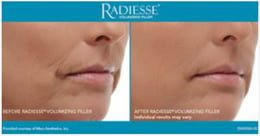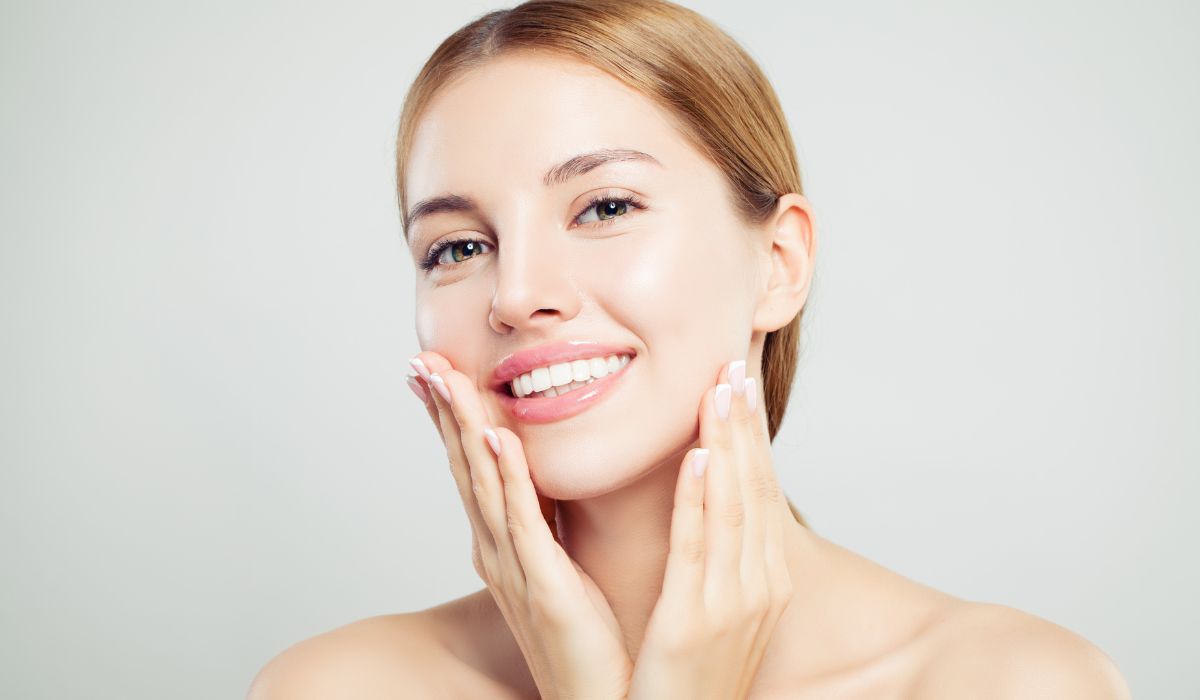 Juvéderm® Dermal Fillers
JUVÉDERM® dermal fillers are injected into areas on the face with moderate to severe wrinkles to restore volume and increase lip volume. With focus on the nose and mouth areas, the results are a rejuvenated youthful appearance. Dr. Buglino is a qualified cosmetic specialist who administers JUVÉDERM® Ultra and JUVÉDERM® Ultra Plus for men and women in Long Island, New York.
More on JUVÉDERM®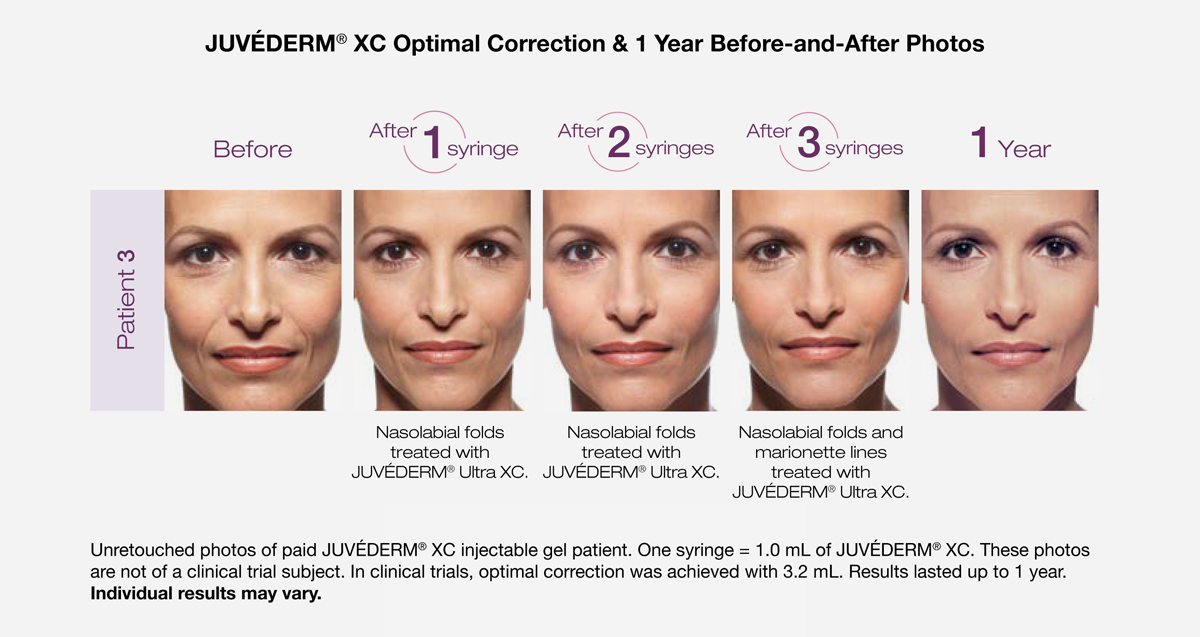 Sculptra® Aesthetic Dermal Filler
Sculptra® Aesthetic is a dermal filler used to restore facial volume and reduce the appearance of hollowing, sagging and wrinkles in the face. Sculptra is a poly L-lactic acid injectable that replaces lost collagen in the deeper layers of the skin. Improve the appearance of smile lines, marionette lines, corners of the mouth, and the chin area.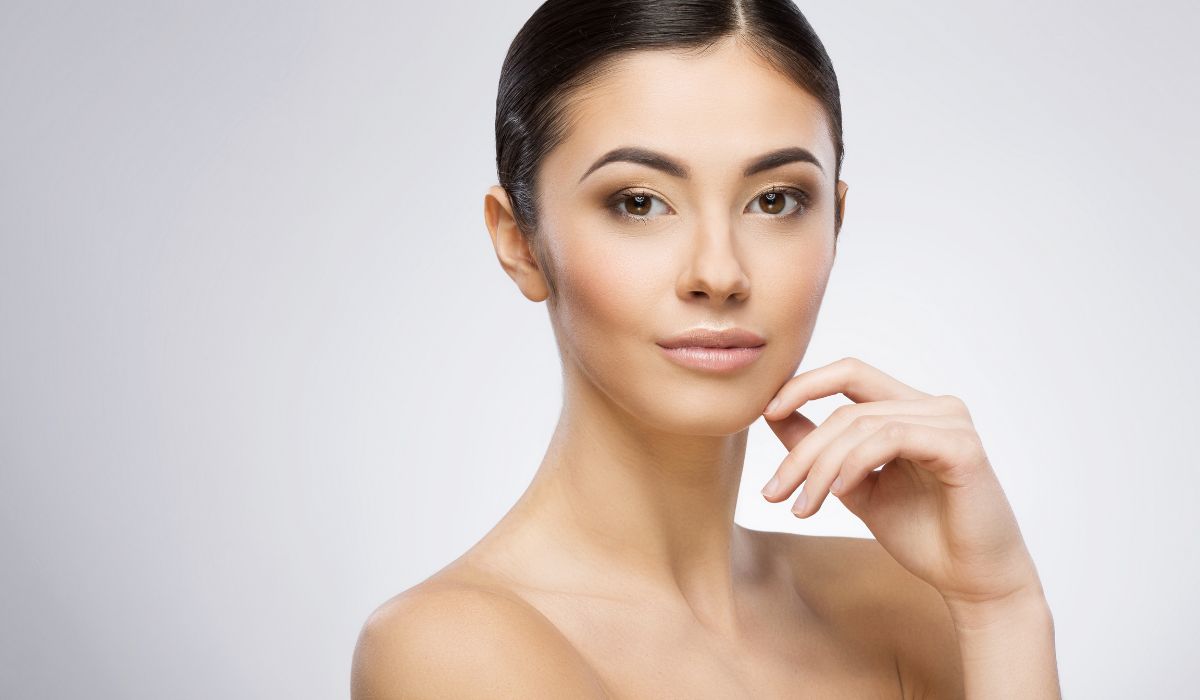 More on Sculptra®
Sculptra is FDA-approved and safe for facial rejuvenation. The Sculptra® treatment is injectable approximately every four to six weeks for best results. A long lasting dermal filler, Sculptra® can produce results that last up to two years after just three treatments.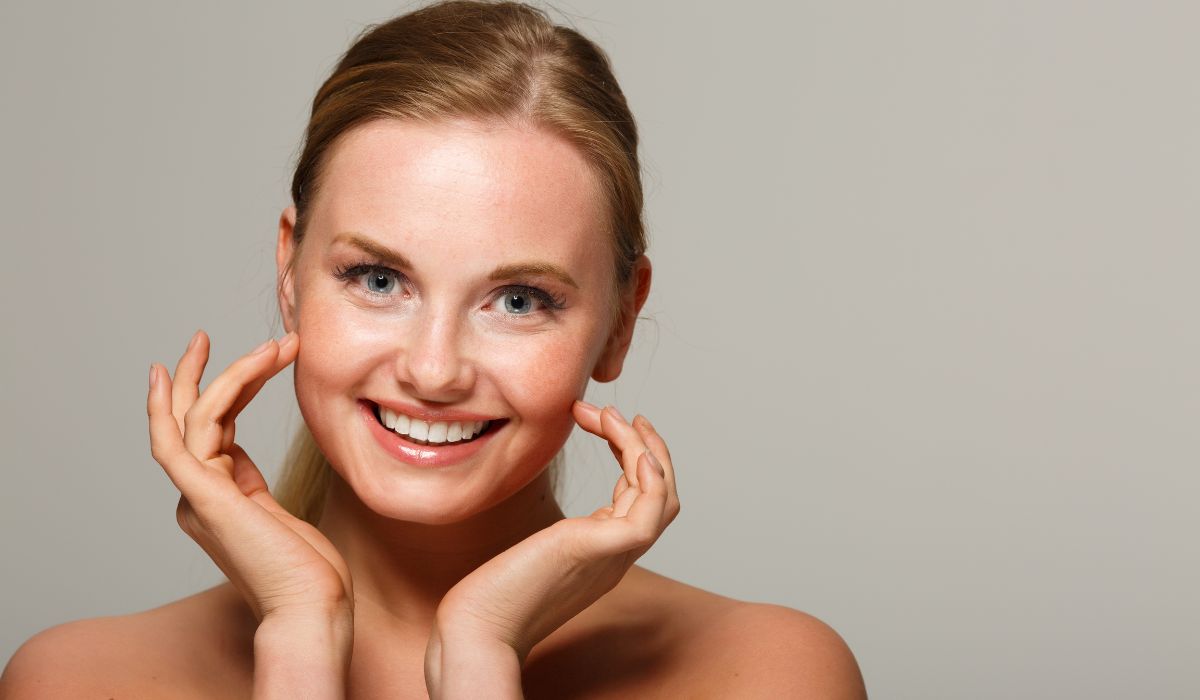 Restylane® Lift
Hyaluronic Acid Fillers
With focus on facial wrinkles, folds, and volume loss, Restylane® and Juvederm® are hyaluronic acid formulation that hydrate and add fullness to the skin via injection. Restylane®  and Juvederm® are FDA-approved for increasing lip volume and lip hydration for patients over the age of 21.
Kybella® for Submental Fat
Kybella® deoxycholic acid injectables improve the appearance and profile of fat below the chin (submental fat/fullness), which can hide your beautiful jawline. Kybella® can restore the definition and angles that shape your face. If you want to reduce the fullness below your chin area, Kybella® is the first and only FDA-approved injectable treatment to improve the appearance by physically destroying fat cells.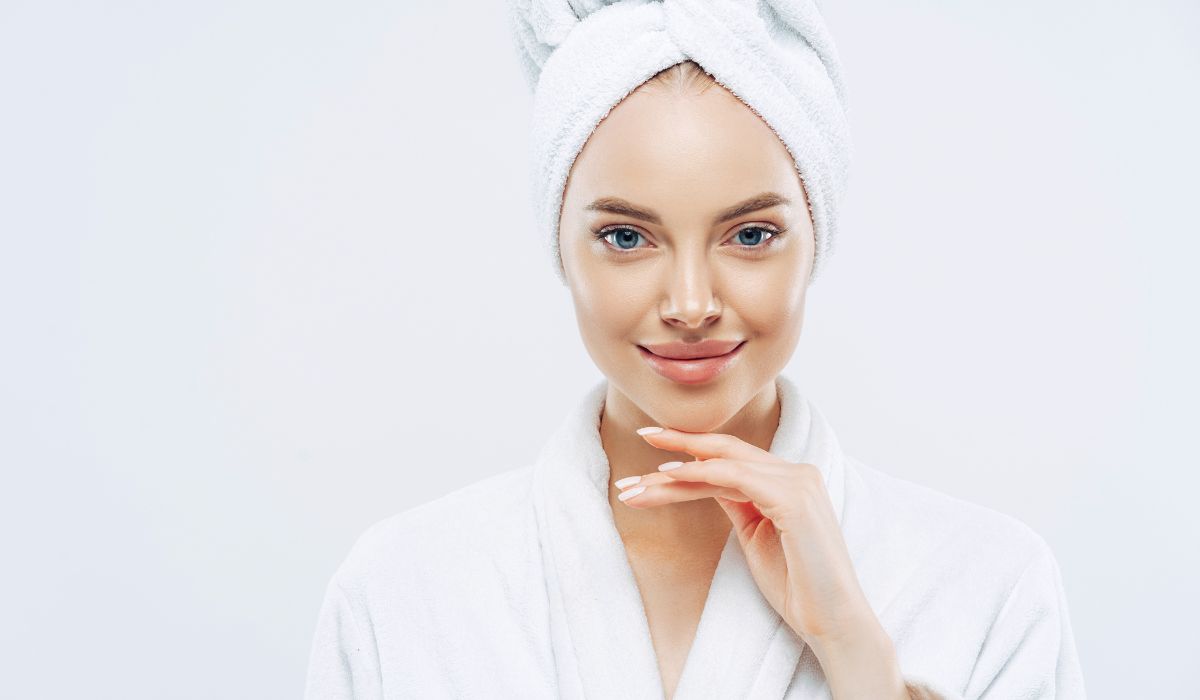 Kybella® Before and After Photos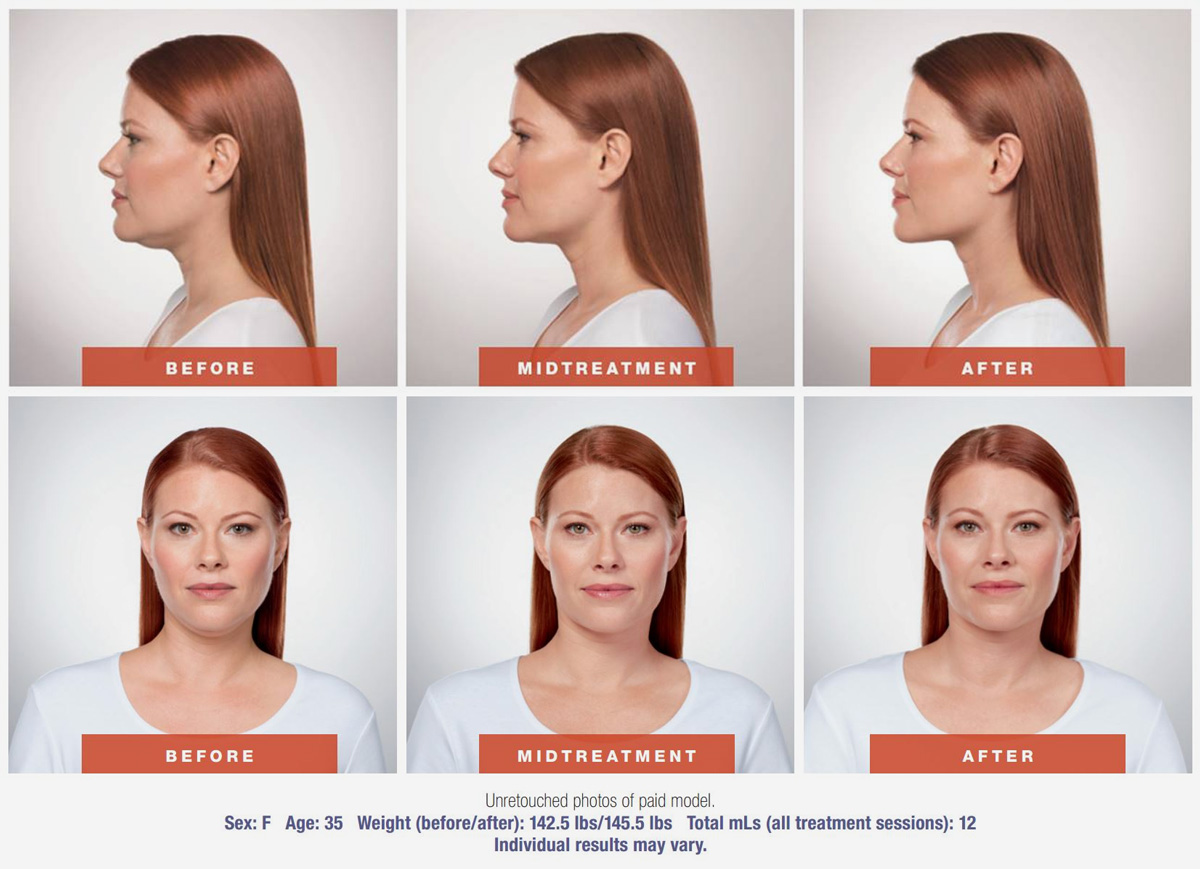 FREQUENTLY ASKED QUESTIONS
Fillers & Injectables
What are dermal fillers & what do they do?
Dermal fillers are gel-like substances composed of a variety of ingredients that are injected beneath the skin's surface to smooth wrinkles and/or add volume and create contour. Fillers are most commonly made with either hyaluronic acid (HA), calcium hydroxylapatite (CaHA), poly-L-lactic acid, or polymethylmethacrylate (PMMA). HA fillers, which include Juvederm, Restylane, and Belotero products, tend to plump and hydrate the skin. CaHa, which is a component in Radiesse, is a substance typically found in bones. As a type of filler, it's thicker than the consistency of hyaluronic acid fillers. Poly-L-lactic acid is a biodegradable synthetic substance used in a variety of medical devices. These types of fillers, which include Sculptra Aesthetic, can stimulate collagen to smooth fine lines and rebuild your natural collagen. PMMA fillers form microscopic spheres beneath the skin to provide structure.
What areas can dermal fillers be used for?
When patients hear the word filler, they often think of smoothing out fine lines and wrinkles. Dermal fillers can do exactly that for a variety of areas including forehead wrinkles, temples, glabella wrinkles, crow's feet, nasogenian folds, perioral wrinkles, marionette lines, and more. However, they also restore volume in cheeks and temples, plump lips, and improve facial symmetry. Certain fillers can be used to minimize wrinkles in the hands or fill in dimples or cellulite in other areas of the body such as the hips, thighs, or buttocks.
Is there downtime associated with getting fillers?
After receiving dermal fillers, you should be able to walk out of the office and go back to your normal daily activities. However, it is recommended you avoid intense physical activity for one-to-two days. Initially after application, you may experience temporary side effects including swelling or bruising, numbness, redness, lumps or hard areas, or hypersensitivity. These effects should disappear within a few hours or days.
How soon will I see results with fillers?
Collagen, hyaluronic acid, calcium hydroxylapatite, and polymethylmethacrylate fillers will offer immediate results. Poly-L-lactic acid typically takes two-to-three weeks to produce results.
How long will the results last?
Most fillers are temporary and require multiple treatments to keep up results. The results vary based on the type of filler used. Collagen lasts approximately two-to-three months, hyaluronic acid lasts four to 12, calcium hydroxylapatite six months to one year, poly-L-lactic acid one-to-three years, and PMMA is permanent. As soon as the filler seems to dissipate and the signs of aging reappear, you can get another treatment.
Are there any side effects?
Immediately after treatment, you may experience redness, swelling, bruising, and tenderness. However, these side effects are temporary and should clear up within a few hours or days. If not, contact your physician as soon as possible. Serious side effects are less common and, if you engage a board-certified plastic surgeon, the risk should be minimal. If the filler injector isn't a trained medical professional, you'll likely experience complications such as lumps, over-filled areas, allergic reactions, infection, and severe swelling.
How do I know which filler & injectable is right for me?
There are a wide variety of brands that offer a range of fillers and injectables, so it can be tough to decide which is right for you. Discuss the areas you want treated with your plastic surgeon and they'll create a treatment plan that can help you achieve your desired results. Below is a brief explainer of each filler/injectable to keep you informed before you attend your consultation:
Botox: Botox is the first FDA-approved filler to temporarily smooth frown lines, crow's feet, and forehead lines. This filler can also treat conditions such as excessive sweating, overactive bladder, lazy eye, migraines, neck spasms, and TMJ.
Xeomin: This filler contains Botulinum toxin type A and is typically used to improve severe frown lines between the eyebrows, also known as glabellar lines.
Dysport: Dysport is a botulinum neurotoxin that temporarily prevents the muscle movements that cause frown lines.
Belotero: This injectable filler smooths fine to severe facial lines and wrinkles.
Radiesse: This filler adds volume to smooth facial wrinkles, including creases that run from the corner of your nose to the corner of your mouth.
Juvederm: This hyaluronic acid facial filler treats fine lines and wrinkles, restores facial volume, and redefines your lips.
Restylane: These hyaluronic acid fillers can be used for the lips, back of the hands, and facial lines.
Restylane lift: A hyaluronic acid-based filler, Restylane lift creates volume to smooth out skin and improve wrinkles.
Kybella: This injectable treatment destroys fat cells under the chin.
Sculptra Aesthetic: This injectable supports natural collagen stimulation to smooth fine facial lines and wrinkles.
Will I look natural?
Filler enhancement when performed improperly can lead to a unnatural and even harsh appearance. However, you can achieve a natural appearance if you engage the right medical profession.. Prior to any injections, a board-certified surgeon will ask you a few questions to determine the image you desire, what areas you want to focus on, and how much filler you need or want. Discuss the brand and type of product you'll need, the amount to be injected, the placement, and your surgeon's technique. Ensure you're clear that you want to look natural. This can mean your surgeon will administer the injection in a few lines or wrinkles to subtly smooth them out.